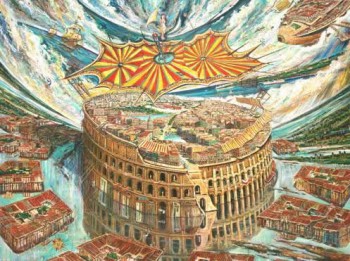 Important Cuban Artworks Volume Nine
Closing Reception – Friday, March 4, 2011
7:00 – 10:00 p.m.
Cernuda Arte
3155 Ponce de Leon Blvd
Coral Gables, FL 33134
cernudaarte.com
Last Opportunity to view the ninth edition of our annual blockbuster exhibition.
Highlighting works by classical, modern and contemporary Cuban artists such as,
Wifredo Lam, Víctor Manuel, Ponce, Amelia, Carreño, Abela, Carlos Enríquez,
Portocarrero, Milián, Mariano, Cundo, Carmelo, Mijares, Oscar García Rivera,
Eduardo Morales, Rodríguez Morey, Domingo Ramos, Romañach, Juan Gil García,
Sosabravo, Flora Fong, Mendive, Antonia Eiriz, Servando, Uver Solís,
Pedro Pablo Oliva, Fabelo, Larraz, Scull Sisters, Bedia, Tomás Sánchez,
Vicente Hernández, Miguel Florido, Ramón Vázquez, Sandro de la Rosa,
David Rodríguez, Giosvany Echevarría, Joel Besmar, Irina Elén González,
Ania Toledo, Juan Roberto Diago, Williams Carmona, Miguel Padura, among others.
The Show Is Accompanied By A 136-Page Full-Color Catalog, Documenting 195 Artworks.
View the Exhibition Online
http://www.cernudaarte.com/cgi-local/exhibitions.cgi?mode=show_detail&id=93
Vicente Hernández, (The Conquest), 2010, mixed media on canvas, 59 ¼ x 78 ¾ inches