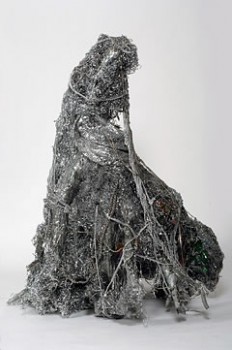 Cristina Lei Rodriguez forever
Opening Reception: Fri., March 4, 6-9 pm
Art and Culture Center of Hollywood
1650 Harrison St.
Hollywood, FL 33020
ArtAndCultureCenter.org
March 5 – April 10, 2011
Cristina Lei Rodriguez's Forever presents a survey of sculptures and installations from 2003 through 2010. Delving into the aesthetics of desire that are part of the consumer products that surround us, her works are primarily sculptural landscapes, sometimes very realistic and other times very abstract.
Also Opening March 4th Louise Erhard: Yes, No, and Everything in Between
March 5 – April 10, 2011
Louise Erhard's work explores the dynamics of her interpersonal relationships and the ways her ego and misperceptions have affected those relationships in the past. Her creation of space and place is executed through collage. Beginning with a clean board, Erhard layers mixed media from everyday publications — cut and pasted from posed advertising imagery and the discarded decorative elements from our collective pasts. Her use and manipulation of common imagery of architectural elements is intended to create visual representations of the everyday struggle with one's ego and the desire to rise above it.
March 5 – April 10, 2011
A Little Love is an installation piece by artist Birds are Nice featuring an animated video short, and sound and installation.