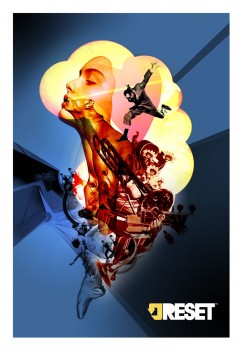 RESET – MIAMI
February 20, 2011, 5:00pm to 1:00am
The News Lounge
5580 NE 4th Ct
Miami, FL 33137
Once Again, it's time to Reset.
On Sunday, Feb. 20, we return to the News Lounge with a two-part audio/visual experience: Chill to Latin and Soul for our extended 5-9pm Happy Hour, then at 9pm we're taking the lights down to bring you the best dance beats anywhere in this city. Andrew A. will be painting live (ccioart.com), and as always, you'll party with a mix of the best people from every scene.
We'll see you all at Miami's most elegant sundown party.
Preview our sound at:
www.soundcloud.com/resetmiami