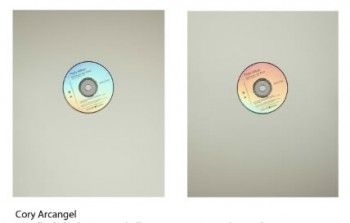 Please join us between 7 and 10pm for a Second Saturday reception.
Bas Fisher Invitational
180 NE 39th ST, Suite 210
Miami, FL 33137
www.basfisherinvitational.com
As Miami's only artist-organized exhibition space, we are delighted to have shared our growth over the past few years with so many creative cohorts in the subtropics and beyond. Our exhibitions, lectures, screenings and special projects are developed in direct response to critical conversations among artists in our community; our programming compliments the interests, arguments and issues that artists are addressing today.
For our January and February exhibition, we are thrilled to present the most recent BFI Benefit Editions. Artists Cory Arcangel, Olaf Breuning, K8 Hardy, and Seth Price contributed prints with lush metallic foil elements. We are drawn to all of these artists for the unique way they critique consumer culture, disrupting stereotypes and gender norms while distilling their ideas into gorgeous objects with intelligence and humor.
The BFI has grown tremendously over the past few years, thanks in part to the generous support of the Knight Foundation, which has encouraged us to tackle more adventurous programming. The BFI is a project to be shared, and we hope that our supporters will invest in future programming by purchasing one of our limited edition artists' multiples.
The editions are also for sale on the new curated website "collectionof:"