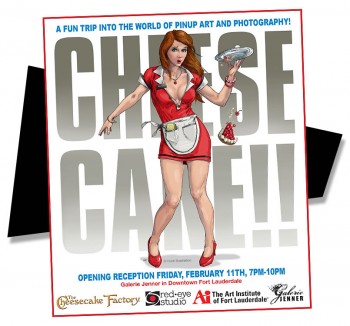 Galerie Jenner
1310 S.W. Second Court
Sailboat Bend Artist Lofts
Loft 307
Fort Lauderdale, FL 33312
Busty Betties and Dime Store Dames will make their appearance this Friday night, February 11th at the "CHEESECAKE!! Pinup Art Show" at Galerie Jenner in downtown Fort Lauderdale from 7PM to 11PM.
Don't Miss this EPIC OPENER for our 2011 Exhibition Season!