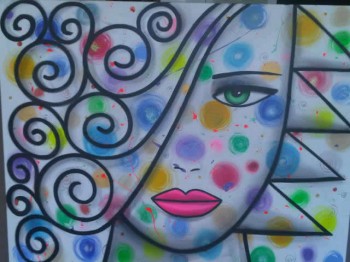 Meet the Artists Opening Night Gala "Los Cinco Amigos" Spring Art Exhibition
Friday, February 11, 7-10pm
3252 NE 1st Avenue Gallery 120
(on Buena Vista Boulevard)
Midtown Miami, FL 33127
*Meet the Artists VIP Reception (By Invitation)Friday Evening, February 11, 2011 from 7 to 10pm
*Please note that this is an invitation only event, kindly RSVP by emailing MyPublicist@hotmail.com with your full name, phone number, mailing address and number of guests attending. Please do not hesitate to contact me personally should I be able to assist you further.
Doors Open to the Public
Saturday, February 12, 2011 11-6pm
[Gallery Hours: 11-6, Closed Sundays]
Exhibition Running Through May 1, 2011
Enjoy Wine, Music, Hors D'oeuvres
You are cordially invited to join us for an evening of Art and Friends
Select Showings by an international group of amazing Artists
Presented by Pop Artist Michael Perez
Electra Management "Talent & Special Events Management"
Featuring:
Ignacio Benavides, Photography, "Following the Light"
Mirrors a conscious and sub-conscious relation with light, as it is part of architecture and everyday life
Marcelo Holzinger, Mixed Media on Canvas, Graphic & Interior Design, "Quadros"
Square elements as a symbol of sturdiness and solidity take a bold and vibrant stand to reflect the textures of focus, strength and determination
Francisco Devito, Mixed Media on Canvas, "Instinct"
A materialization of emotions and spontaneous reactions based on the most primal human instinct: Love
C.Louise, Mixed Media, "Hearts"
Pop depictions of the Heart in environments representing ranges of emotions
Pop Artist Michael Perez, the new 2011 series of original oil paintings, "Believe"
Lingering thoughts of paintings and styles from successful campaigns in the past mixed with innovative thoughts result in a whole new series for a whole new year.