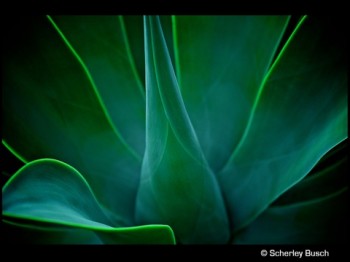 Budding Grove Galleries Continue to Blossom during Winter Months
Grove Gallery Walk Continues Saturday, February 5, 7 p.m. to 10 p.m.
To see a map of participating galleries, visit www.coconutgrove.com.
While most cities across the U.S. are buried under snowfall, Coconut Grove is keeping true to its winter-getaway appeal. With art galleries sprouting in the area, this month's Grove Gallery Walk include exhibitions dedicated to "springtime" interpretations.
Works by featured artist Mitchell Schulman will accent the walls of GroveHouse Artists, as the gallery celebrates its sixth anniversary. Serving mimosas and Martinelli's all night, GroveHouse Artists welcomes art enthusiasts to "The Heart Of…" – a collection of new member pieces as well as Schulman's vividly colorful take on water gardens and lily "hearts."
"Bloom" will exhibit the perfect combination of painting, sculpture and visual arts, with works by Ray Azcuy, Mano, Monica Gonzalez Bo and Ruth Bloch at Cristina Chacon Gallery; while neighborhood newbie Grove Retrospective Gallery will present "Flowering of Inspiration" a collection of signed and numbered lithograph by Salvador Dali, along with 75 other original Dali prints.
"Keeping it Real – Eco Abstractions" will debut at the Coconut Grove Arts Festival Gallery. This new collection of works by esteemed South Florida photographer Scherley Busch will demonstrate her knack for "painting" with light. Lush tropical tones play against geometric angles and sinuous curves, as Busch uses Florida's searing sunlight and sensual geography as a color palette. Her unique vision will be accompanied by hi-tech meditation videos.
Recognized for his natural affection for bright colors, artist and owner George Rodez will exhibit pieces from his numerous and burgeoning collections at his RODEZart.com gallery. This solo exhibit titled "PERSONALITIES II: A continuing exploration of the relationship between emotional states and art," affords the viewer an insightful examination into the vast world of the Miami favorite's personalities.
Other galleries featured in the Walk include ArtWay 66, Blue Moon Studio of Art, Dharma Studio, Frameworks Studio, Max in the Grove and Nomade Art Gallery.
The Grove Gallery Walk begins at 7 p.m. and continues through 10 p.m. It is free and open to the public. Hors d'oeuvres and refreshments will be made available at participating galleries, while live music can be found at some locations.
Art inspired events such as these are provided by partnering galleries and the Coconut Grove BID. The Coconut Grove BID exists to improve the quality and financial success of the Grove's commercial core. It enhances Grove parking, lighting, sanitation, marketing, and safety, as well as supporting special events.