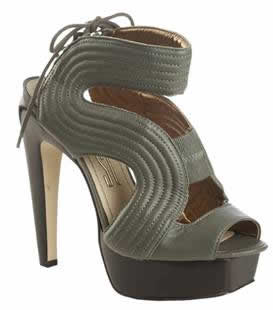 Shoe and Accessories Brand Santa Lolla Unveils First U.S. Boutique with Grand Opening Shopping Event and Giveaways
Friday, February 4th from 5:30pm – 7:30pm
Boca Town Center in Boca Raton, Florida
Internationally renowned footwear and accessory company to celebrate flagship store.
Fashion forward Brazilian footwear and accessories brand, Santa Lolla, celebrates the grand opening of its first United States flagship location on Friday, February 4th, from 5:30p.m. – 7:30p.m., at the Boca Town Center at 6000 Glades Rd. in section L of the Nordstrom court. The event will feature complementary Voga Italia Wine, music, 20 percent off new merchandise and an exciting gift of a Santa Lolla beach bag to the first 50 customers! This a major coup for South Florida shoppers, who will now be able to browse the brand's boots, clogs, flats, peep toe, platforms, pumps, wedges and accessories, including wallets and belts, without a flight to Brazil.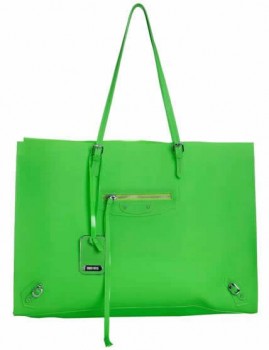 "We invite shoppers to join us for this special event and experience the store's new look, as well as the great deals and amazing fashions that Santa Lolla offers. We see Florida as an important part of our future expansion strategy and are very excited about the opening of our first US based boutique," says the brand's Marketing Director, Marcela Bussamra. Since opening their first Santa Lolla store Sao Paolo in 2004, the brand has become internationally renowned as one of the top luxury shopping destinations in the world. The gorgeous boutique opening at the Boca Town Mall will mark the brand's 105th world-wide location.
The Santa Lolla design team prides themselves on providing their customers with the most current and on-trends styles from around the world. The brand unveils four collections of approximately 600 products each year. This season's collection ranges from sky-high heels to pretty bejeweled flats and a full line of coordinating bags, clutches and accessories in several neutral shades, as well as brights including orange and aqua-green.
Recently the Santa Lolla garnered even more national attention with its ad campaign for the current collection featuring stunning shots of top models Freja Beha Erichsen, Ali Stephens, Jessica Stam, and Sasha Pivovarova, all photographed in Brazil by Henrique Gendre.