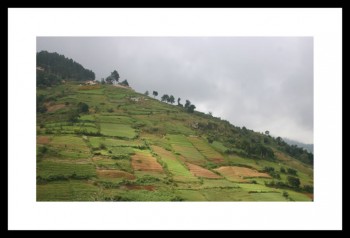 BEYOND THE MOUNTAINS, MORE MOUNTAINS | solo photo show by Kerry McLaney
Wednesday , January 12, 2011, 5pm-10pm
Adjust Gallery
150 NW 24th Street
Miami FL 33127
BEYOND THE MOUNTAINS, MORE MOUNTAINS
Solo photography show featuring Haitian landscapes by Kerry McLaney at Adjust Gallery (150 NW 24th Street) Wednesday, January 12th, 2011, 5pm-10pm to commemorate the 1st anniversary of the earthquake in Haiti
Miami's Independent Thinkers and 305 Creative Group present: BEYOND THE MOUNTAINS, MORE MOUNTAINS, a photographic series of landscapes taken in various areas of Port-au-Prince, Haiti. The second solo photography show by Kerry McLaney is taking place on January 12th, 2011 (5pm-10pm) at Adjust Gallery in the Wynwood Gallery District. Event is FREE, cash-bar available.
The show will include 15 limited-edition bamboo-framed prints of different mountainous regions. Beyond the Mountains, More Mountains is the translation of a Haitian proverb, Deye mon, gen mon. The belief that behind every obstacle, is another obstacle. The concept of the show is to represent the beauty behind the struggle the Haitian people face everyday.
Impact of the January 12th, 2010 earthquake: 220,000 people dead, 1.5 million homeless and 19 million cubic meters of rubble and debris in Haiti's capital city, Port-au-Prince. Portion of proceeds to benefit Project Medishare, who quickly deployed medical/trauma response teams and constructed a field hospital located directly on the airport property immediately after the earthquake.
Official After Party At Purdy Lounge For (786)
Miami's Independent Thinkers is a non-profit organization dedicated to the unity, development and promotion of Miami's flourishing art community. Our assemblage embraces established, emerging and young artists, visionaries and intellectuals.
Our mission is to provide a sustainable support base for Miami's creative community, including: painters, photographers, filmmakers, sculptors, animators, writers, musicians, performance and new media artists.