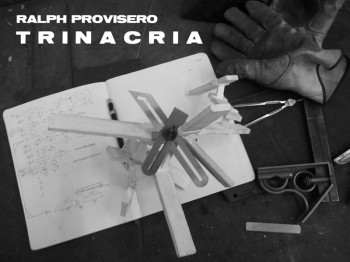 University Of Miami Wynwood Project Space Presents Ralph Provisero "Trinacria"
January 8, 2011
2200A NW 2nd Avenue, Miami, FL
The Department of Art and Art History, in the College of Arts and Sciences at UM presents a solo exhibition by Ralph Provisero on view beginning January 8, 2011. The exhibition features three large scale works with drawings and models. The project space is located at 2200A NW 2nd Avenue, Miami, FL.
Using the patches in damaged welding curtains from the school as drawings, Provisero references time and memory, reality and the past. Distilled from these concepts are the models and large scale works in the exhibit. They represent the formal counterpart, the spatial experience, the present. Together these nine works unify as an installation of concept and form.
Provisero has exhibited extensively nationally and internationally at such venues as the Martin Z. Margulies Collection, the Museo de Arte Contemporaneo Ateneo de Yucatan, the Bass Museum, and Chicago's Navy Pier. Part of the Lowe Art Museum's permanent collection, Provisero's large-scale work Pietra Veloce, resides on the UM campus.
For more information regarding the artist: www.provisero.com. A full schedule of exhibitions can be viewed at www.as.miami.edu/art . For more information about the exhibition or Wynwood Project Space, call (305) 284-2543 or email m.cardoso1@miami.edu .
The University of Miami's mission is to educate and nurture students, to create knowledge, and to provide service to our community and beyond. Committed to excellence and proud of our diversity of our University family, we strive to develop future leaders of our nation and the world. www.miami.edu.