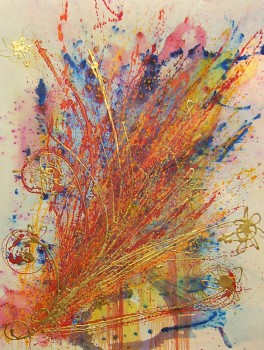 Art & Design Night – Saturday, December 11th,2010 7-10pm,Design District
CityLoftArt / European Art Gallery, LLC.
61, NE 40th Street – Miami, Fl.33137
"Propulsion" in a brand new Platinum Jaguar XK or XJ and in my gallery with my exhibition "Light meets Color"!
Just four, but stunning, different & competent artists, brought together for you in this total harmony and in an exclusive ambiance of "wellfeeling"…
Beautiful live piano music entertainment with our cuban pianist Domingo Aragu.
Come and see how we translate and show LIGHT meets COLOR, subtly transported by
our media: Resin, Enamel, Laquer, Glass, Acrylic, Polycarbonate, Steel and Aluminium.
"PROPULSION" Size 55×71″ / 140x180cm
Original Painting by Elmar HUND, Germany
Acrylic on Cotton, Resin, Goldpowder 24ct
To feast even more your eyes, 2 spectacular looking 2011 Jaguars: the 510-horsepower XKR and The All-New Re-designed XJ compliments of Warren Henry Jaguar.