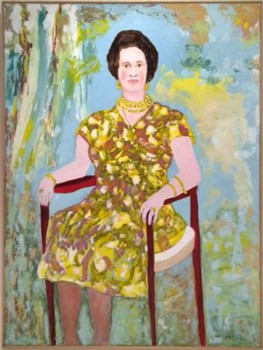 Laurence Choko presents "Ten is One"
at a temporary residence in a new space during Art Basel Miami between The Design District and Wynwood
3811 NW 2nd Avenue Miami, FL 33127
November 30th to December 6th
Opening: December 3rd, 5pm to 8pm
www.galerieintemporel.com
As part of the excitement of Art Basel Miami 2010, Intemporel Gallery will be taking up temporary residence in a new space between the Design District and Wynwood.
In this new space Laurence Choko will present the exhibition "Ten is One" ("Dix est Un"), which brings together the work of ten artists who, in a variety of mediums, demonstrate a common aesthetic approach free from art-world trends. The work that engages us is conceived by the artists in a context of humanist cultural values, using techniques particular to each artist, and attempt to resolve contemporary issues of 21st century Art, that the pieces evince in a universal framework. Within this dialectic of materials, techniques, colors, and forms, an intuitive and unmistakably new ethical dynamic emerges that transcends the historical, political and national limits to attain more far-reaching possibilities.
This traveling exhibition will be featured at the Intemporel Gallery from mid-December until the end of January, 2011.
Featured artists:
Lester Cadalso
Barbara Chase-Riboud
Soly Cissé
Beauford Delaney
Henri Guédon
Ibrahim Miranda
Arturo Montoto
Santiago Rodriguez Olazabal
René Peña
Frank Stewart
Thank you for using Soul Of Miami!