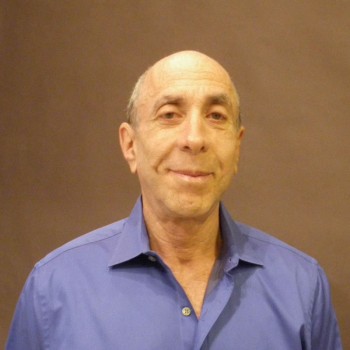 Internationally Recognized Artist Daniel Goldstein To Be Featured At HIV/AIDS Inspired Art Exhibition December 1-4, 2010
Juried art exhibition held in conjunction with ArtCenter/South Florida
The art exhibition will take place at Miami International University of Art & Design
1501 Biscayne Blvd., Miami
December 1-3: 7am – 7pm
December 4: 7am – 3:30pm
Opening Reception: November 30: 6pm to 8pm
Miami Beach Community Health Center, a respected not-for-profit comprehensive health care network established in 1977, is proud to present the third installment of its thought-provoking "Through the Eyes of Love" juried art exhibition held in honor of World AIDS Day at Miami International University of Art & Design. The free exhibition is open to the public from 7 a.m. to 7 p.m. from Wed., Dec. 1 through Fri., Dec. 3 and from 7 a.m. to 3:30 p.m. on Sat., Dec. 4.
The exhibit will showcase unique works of art by San Francisco-based artist Daniel Goldstein, who was the featured artist at the 2010 International AIDS Conference in Vienna, Austria where his sculptures made up of everyday HIV-related objects were highlighted. His woodblock prints, collages and sculptures have been exhibited in leading galleries and museums throughout the world.
Permanent collections containing Goldstein's work include The Fine Arts Museums of San Francisco, The Oakland Museum, The Art Institute of Chicago, The Brooklyn Museum of Art and the Durban Museum of South Africa. His large public sculptures are owned by numerous American corporations and municipalities, as well as various international collectors.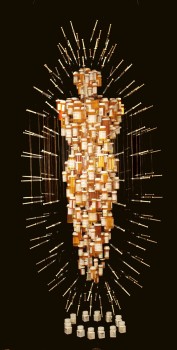 "This collection of work speaks volumes to the way this disease has affected the lives of so many of our friends, family and neighbors," said Kathryn Abbate, CEO of Miami Beach Community Health Center. "HIV/AIDS continues to be a major health challenge and we're proud to present this showcase of artistic talents to raise greater awareness."
The exhibition, in partnership with ArtCenter/South Florida, will also display a diverse collection of art, photographs and fashion, symbolizing the depth of local artists' thoughts and feelings as it relates to HIV/AIDS. "Through the Eyes of Love" has been extremely successful in past years, with participation from more than 100 artists who were able to express their emotions about this global health crisis.
"We are proud to be involved again with an exhibition that allows artists to depict how this disease has changed the lives of so many around the world," said Jeremy Chestler, executive director of ArtCenter/South Florida. "Through the Eyes of Love is a great way of showing how art can interpret many different meanings and speak to each person differently."
The opening reception for Miami Beach Community Health Center's "Through the Eyes of Love" will take place at 6 p.m. on Tues., Nov. 30. During the reception, select artists will receive cash prizes for their work.
To ensure the success of this community effort, this project is supported in part by new and returning sponsors including Miami International University of Art & Design, Coast 97.3 FM, Hotspots Magazine, Miami Herald, South Florida Gay News, Bitner Goodman and Miami-Dade Gay and Lesbian Chamber of Commerce.
For more information about Miami Beach Community Health Center's "Through the Eyes of Love," please visit www.miamibeachhealth.org or call 954-730-7730. Admission is free.
Originally established as a federally funded community health center, Miami Beach Community Health Center is a fully integrated health care network providing quality, affordable medical and support services. Board certified specialties include family medicine, pediatrics, obstetrics and gynecology, internal medicine, dental, geriatrics and behavioral health. Presently, MBCHC serves over 25,000 residents a year.
Miami Beach Community Health Center provides Miami-Dade residents with free HIV testing and ongoing HIV/AIDS medical care, plus is an enrollment site for the AIDS Drug Assistance Program (ADAP) that provides free medication for patients living with HIV/AIDS.
The number of people living with HIV has risen from 8 million in 1990 to 33 million today, and is still growing (www.avert.org). It is also estimated that 1,100 children are infected with HIV every day (Elizabeth Glaser Pediatric AIDS Foundation). The CDC has stated that the HIV epidemic is—and has been—worse than previously known, approximately 40% higher than their former estimates, and that most infections occur among young people aged 13–29.
Miami Beach Community Health Center, a member of Health Choice Network, operates centers in South Beach, North Beach, and its newest location in North Dade. For more information about health care services offered by Miami Beach Community Health Center, please contact (305) 538-8835 or visit www.miamibeachhealth.org.