Arts For A Better World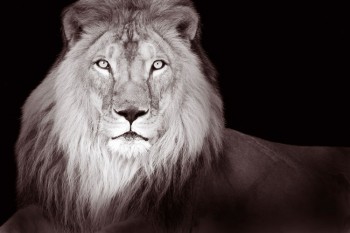 Soho Studios
NW 22nd Street and NW 1st Avenue
just south of Midtown in Miami's Wynwood Arts District.
Wednesday, December 1 through Saturday, December 4
Open to the public from 11:00 a.m. to 7:00 p.m.
Sunday, December 5 (Family Day)
Open to the public from 11:00 a.m. to 5:00 p.m.
Tuesday, November 30 – VIP & Press Preview 6:00 to 8:30 p.m.
Opening Celebration by invitation only from 7:30 p.m. to 11:00 p.m.
Tickets are available at the door. Admission is $10. Free of charge at all times for children under 18, members of the Armed Forces, and Art Basel VIP badge holders. $1 of each paid entrance will be donated to Design Architecture Senior High (DASH).
www.ArtsForABetterWorld.com
Striking Photography Of Endangered Species Presented In Collaboration With The International Union For Conservation Of Nature
45 Renowned International And Local Artists Exhibit 400+ Works Alongside Installations By Keynote Charities
Award-Winning War Photographers Expose Remnants Of War; Kids Give Hope On World Aids Day And For Cancer Survivors
Arts For A Better World ("AFABW") is launching its inaugural edition December 1 to 5, 2010 during Art Basel Miami Beach by taking significant steps away from the typical art fair paradigm. The elegantly designed 40,000-square-foot space will showcase 45 artists with more than 400 works, representing 13 countries. A unique partnership with four keynote charities — Save the Children, Water.org, American Red Cross and American Cancer Society — lends access to artistic presentations, such as drawings by kids undergoing cancer treatment, shown alongside acclaimed professional artists. The egalitarian approach in which the curators designed the show reinforces its collective message, and in addition to receiving proceeds from their artwork sales, partner charities will benefit from 5% of sales generated by the entire venture.
The VIP and Press Preview of AFABW is slated for Tuesday, November 30 at 6:00 p.m. (by invitation only), and the Opening Celebration, which begins at 7:30 p.m. on the same date, will be open to the public by RSVP at www.ArtsForABetterWorld.com/opening. AFABW is located at Soho Studios at NW 22nd Street at 1st Avenue, Wynwood Arts District, and will be on view December 1 to 3 from 11:00 a.m. to 7:00 p.m., Saturday, December 4 from 11:00 a.m. to 11:00 p.m., and Sunday, December 5 (Family Day) from 11:00 a.m. to 5:00 p.m. For more information please call 754.423.3226 or visit the website at www.artsforabetterworld.com.
Artist Highlights
Setting the tone for ARTS FOR A BETTER WORLD is the 672-square-foot black-cloaked pavilion situated at the show's entrance, where environmental activist Joe Zammit-Lucia will share "Expression, Personality, Emotion." This touring collection of animal photography portraits is presented in collaboration with the International Union for Conservation of Nature (www.icun.org), landing in Miami after its debut at the Palais des Nations – the United Nations' European headquarters – in Geneva, Switzerland. With powerful photographs of endangered species, the artist investigates issues related to animal individuality and the human-animal rapport.
Hailing from Nigeria via New York, Osi Audu will display "I have a landscape in my head," a diptych series. With pencil, yarn, wood and plastic toys, his minimalist yet poignant sculptural installations explore myth and science. Audu invites audiences to reflect on the ways in which they identify with his work, and by extension, how and what they interpret as art.
South African mixed media artist Janet Slom joins AFABW with a series of large- and small-scale works born from the rhythms of life and nature. Receiving international recognition with exhibitions at Lincoln Center (NY), Adelson Gallery (NY) and Everard Read Gallery (Cape Town, South Africa), her focus is on the creative process or "reverberations" and energy inspired by the Universe.
Similarly, nationally acclaimed photographer Larry Silver cares more about his process than the subject matter. By manipulating light, chemistry, pigments and stains in the dark room, his imagery alludes to landscape and natural elements. Silver's departure from the recognizable subjects suggests his will to move people with the dynamics – a feeling – in his pictures.
Brandon Opalka, breakout artist of Miami's contemporary art scene, joins this initiative in offering a new view of familiar objects. Opalka's landmark mural in Wynwood depicts a tree on its side, representative of an eco-system in distress. For AFABW, the artist instead takes a bubbling, prophetic approach in painting, and creates an illusion in which the viewer can believe he has seen a new, real place in his series of amoeba-like shapes with vibrant colors on canvas.
The Charities
A crossover initiative that brings together the commercial world of art and the non-profit community, these professional works will be exhibited adjacent to the artistic initiatives of partner charities Save the Children, Water.org, American Red Cross and American Cancer Society.
In commemoration of World Aids Day on December 1, which coincides with AFABW's opening, Save the Children will present art by youth in Mozambique and around the world. This charity's Healing and Education through Art ("HEART") program uses the arts to promote children's development and well-being, and is targeted at those living in countries and communities affected by conflict, violence, HIV/AIDS and extreme poverty. Further attesting to the therapeutic effects of arts education, American Cancer Society will feature drawings, paintings and sketches created by the young campers of its Reaching Out to Cancer Kids ("R.O.C.K.") summer program.
Inspiration eclipses tragedy, as AFABW with American Red Cross bring the International Committee of Red Cross' ("ICRC") roving exhibit to Miami, making its Florida debut during Art Basel Miami Beach. This series was created in conjunction with VII photo agency to capture the individual stories of loss and suffering in war by award-winning war photographers James Nachtwey, Franco Pagetti, Antonin Kratochvil, Ron Haviv and Christopher Morris. Sending them to eight countries that were either at war or living through its aftermath – Afghanistan, Colombia, the Democratic Republic of the Congo, Georgia, Lebanon, Liberia, Haiti and the Philippines – their arresting images expose the remnants of armed conflicts and other situations of violence, while touching upon ideals of hope, redemption and progress. Additional information about Water.org's project to be announced.
Arts For A Better World's transformational message is akin to why the curators selected art that offers a new lens into understanding contemporary issues and action. Dubbed "the show that wants to change the world" by co-founders Rod and Sandrine Kukurudz and associate curator Ilana Vardy, AFABW will also be offering workshops, interactive projects and a Family Day on Sunday, December 5 to ensure the show is both conceptually and physically accessible to Miami residents and visitors.
Additional participating artists include: Jorge Aramburu; Philippe Arnoux (15000watts); David Benainous; David Benoliel; David Bismuth; Henry Bismuth; Ruddy Candillon; Cartooch (15000watts); Wang Chuan; Bruce Colin; Xavier Cortada; Charlelie Couture; Natasha Duwin; Meme Ferre; Jaime Gil; Laurent Harari; Henri Kalama; Francesca Lalanne; Gizou Lamothe; Lika; Miguel Lombardo (15000watts); Filemon Lopez; Jules Lusson; Francis Mampuya; German Matos; Marcus; Marie-Louise Fouchard; Luisa Mesa; Deborah Mitchell; Venessa Monokian; Noel Morera (15000watts); Hugo Moro; Ross Power; Asser Saint-Val; Luis Salazar; Ellen Sandor (15000watts); Olga Sinclair; Jerome Soimaud; Gerry Stecca and Martha Zuik.
Arts For A Better World was founded in 2009 with the ambitious mission to explore whether art can heal the world. Designed as a thought-provoking, curated experience that features the works of visual artists worldwide, the common thread that unites all participants, partners and sponsors is the shared desire to contribute to a better world for future generations. AFABW is not a charity, and will be donating 5% of total artwork sales to Save the Children, American Red Cross, American Cancer Society and Water.org. Please call 754.423.3226 or visit the website for more information at www.artsforabetterworld.com.
ARTS FOR A BETTER WORLD is made possible thanks to its generous and dedicated sponsors and partners including Comcast; Organic Valley; FPL; PhytoWorld; MGI Digital; Paul Bakery; Petal Productions; Greater Miami & the Beaches Hotel Association; Tam Tams; MadMac.
ARTS FOR A BETTER WORLD also supports: Four Worlds; IUCN (International Union for Conservation of Nature); Palms for Life Fund; Trees for Life International and Rethink & Reuse Center Miami.