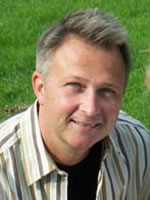 Sunday, Sept. 12, 11am
Books & Books, Coral Gables
265 Aragon Avenue
Coral Gables,
Florida 33134
Meet Caldecott Honor winning author and illustrator LANE SMITH for a special multimedia and interactive event for his amazing new book, It's a Book (Roaring Brook, $12.99)
Celebrate Grandparents' Day with an event sure to entertain kids of all ages – even the kids who are old enough to collect Social Security.
It's a Book
It's a special book.
It's a special event.
It's a special book and a special event for the whole family!
It's a Book. And it's genius. It's quintessential Lane Smith. It's about a monkey, a mouse, a jackass, a book and our digital world. It's thoughtful, poignant and funny – with a mischievous little wink in its tone.
It's a book for our ever-changing age. And it's a book for all ages. Book-loving and/or tech savvy adults, buy this book for yourselves. Parents, buy this for your kids. Grandparents, buy it for your kids AND your grandkids. Read it together; laugh together.
"The reason I made the book?," the Caldecott Honor winning Lane Smith asks on his blog. "Certainly not to "throw down the gauntlet" as one critic has stated. Naw, I just thought digital vs. traditional made for a funny premise. No heavy message, I'm only in it for the laffs. [sic]"
It's a video! Check out this cool video for It's a Book…
This is one of just a very few appearances he's making for It's a Book. So, it's a real treat!
About the author
Lane Smith is the author and illustrator of the bestselling John, Paul, George & Ben and Madam President. He has also collaborated with Jon Scieszka on The True Story of the Three Little Pigs, Math Curse, and The Stinky Cheese Man, for which he received a Caldecott Honor award. He has also illustrated books by Dr. Seuss, Jack Prelutsky, Florence Parry Heide, and Roald Dahl.