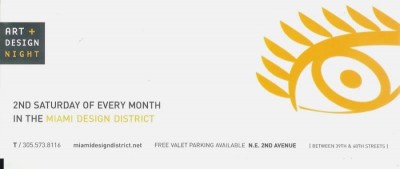 Art Fusion Galleries is proud to present our summer season exhibition of 2010. Exhibiting 32 contemporary artists in a group exhibition titled
"Transluminescent Fantasies"
This exhibition exposes the intricate diversity of photography, watercolor and a voluminous array of original paintings and sculptured works created by emerging and mid-career artists from across the globe. Be sure to highlight this great event on your calendar.
WHAT: Art & Design Night for "Transluminescent Fantasies"
WHERE: Art Fusion Galleries
1 NE 40th Street
STES 3, 6 & 7
Miami, FL 33137
(305) 573-5730
WHEN: Saturday, September 11th, 2010 7 – 10 PM
Complimentary Wine and Refreshments
Music by "Pan Paradise" Pan Paradise in Key Largo
Valet Parking available by South Florida Parking