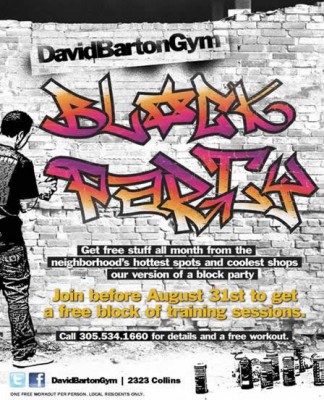 Inca & Philippe join David Barton Gym for blockparty on Thursday – 5-8pm
Inca and Philippe are thrilled to be a part of The DavidBartonGym Block Party! As one of our VIPS you're invited to DavidBartonGym for a free workout in August.
Join us Thursday, August 26th in the lobby of DavidBartonGym 5-8pm and take advantage of
Fun freebies, exclusive Inca trunk show, light bites from Philippe and an amazing membership offer from the gym. Call 305.534.1660 or email miami@dbgym.com to get on the guestlist.