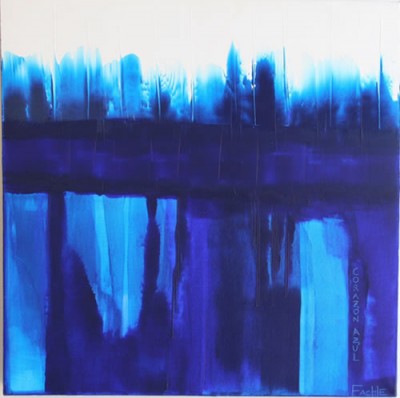 "Somewhere Over The Rainbow" Art Exhibition
Amy Alonso Gallery
750 NE 124 ST Suite # 2 MOCA Plaza
North Miami, FL 33161
Date: July 30/ 2010
Opening Reception: 8pm-11pm
Amos Miller
Colors are bright when the scenes full of pathos require it, or they are watercolors when the artist prefers to give prominence to the figurative aspect; his strokes are darker when expressionist memories come back or slightly marked out when the landscape is more lyric."
Carla Fache
"…My imagination travels to non-existing dimensions that I best describe through a process of layering. When I paint, I feel as if I am hypnotized by colors and textures, all of which will create soft, thin layers that hide or reveal a mark of an unspoken feeling, emotion, or thought…"
-Carla Fache.
she will be showing 3 Masterpieces paintings Acrylic on Canvas.
"Almas" (Souls) Mixed Media (invite picture)
Live Entertainment! Jazz at MOCA-Museum of Contemporary Art is sponsored by Starbucks Coffee Company and North Miami Community Redevelopment Agency.
Admission is free.
contact info: Amy Alonso amy@alonsored.com
www.fachearts.com
www.alonsored.com