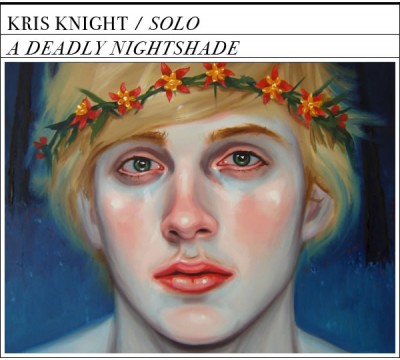 SPINELLO GALLERY: 155 NE 38th Street, No. 101, Miami, Florida – 33137
SOLO DEBUT: Kris Knight | "A Deadly Nightshade"
ENCORE RECEPTION: Saturday, July 10th, 7-10pm
Spinello Gallery is proud to present the much-anticipated solo exhibition of Kris Knight "A Deadly Nightshade." The exhibition features a suite of oil painting. This will be Knight's second solo exhibition with Spinello Gallery.
In "A Deadly Nightshade," the forests of Canadian portrait painter Kris Knight are enchanted at night. A safe haven for rural misfits, Knight's latest paintings revolve around a narrative of a romantic secret society. Drawing upon personal stories, his luminous characters depict an alchemy of the imagination, attempting to transcend the tedium of small town life for the enigmatic depths of a nocturnal forest.
The young men and women that Knight paints are known for their dichotomies, and a Deadly Nightshade makes no exception of this. Notions of bohemia are skewed with tragedy, lush nature is laced with toxic blossoms, and pristine bathing ponds are both enticing as they are treacherous. Knight's paintings reference Symbolist and Romantic paintings, as well as 18th Century French portraiture, but also draw upon contemporary notions of androgyny, the postmodern gaze and the preservation/decay of youth.
Spinello Gallery prides itself in exhibiting intelligent works of art in every medium by contemporary local Miami emerging artists. Spinello Gallery has become the playground for unorthodox and experimental artists who don't easily fit into the confines of the traditional gallery space. Spinello Gallery is steadily making headway in the Miami Art Scene and beyond becoming a contender in the Art World.