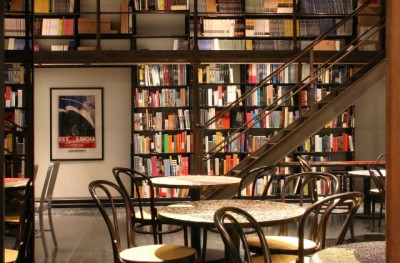 Friday Night Summer Programs
The Wolfsonian-FIU, 1001 Washington Avenue Miami Beach, FL 33139
Cap off your workweek this summer at The Wolfsonian, where the Friday happy hour (6 – 9pm with two-for-one beer and wine) is complemented by a series of eclectic and interesting events every Friday evening throughout the summer. Programming includes public talks, book signings, musical events, and movies. The Dyno'Night series of programs held on several Fridays features local music, authors, and more, and is conceived as a venue for community members to present and perform. Spots for Dyno'Nights are still available, so don't be shy. Check out the season's first Dyno'Night free event on Friday, June 25, 7pm when the local band Elevators presents its unique version of reggae music infused with hints of hip hop, ska, Latin, and funk. Band members include: Jorge Bernal (vocalist/turntablist), David Bernal (vocalist/percussion), Johnny Garantiva (vocalist/keyboard), Tommy Sanchez (bass), Chris Olivares (guitar), and Ray Ulloa (drums). In addition, the Café menu has been revamped for summer and features a great selection of soups, salads, and sandwiches catered by Lyon + Lyon. For more information about future programming or participating in Dyno'Nights, contact The Dynamo Shop and Cafe: 305.535.2680 or paola@thewolf.fiu.edu.