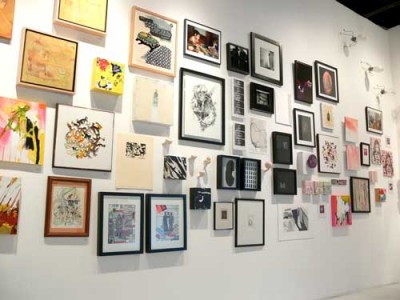 WE HOPE TO SEE YOU
SATURDAY, JUNE 12, 7-10PM
171 NW 23rd Street
Miami FL 33127
www.artformz.net
Thoughtful – Coveted – Irreverent – Spontaneous – Small Works
an important part of every artists practice as they experiment and explore ideas
Small Wonders has been curated by the member artists at Artformz.
Each member artist invited a group of respected peers.
Small Wonders is an experimental event, placing a finger on the pulse of what is happening now and showcasing it.
This art belongs to "now": small, but quick and directly to the point.
Please visit small wonders, where a preview of work that will be on exhibit at the gallery can be seen and purchased online.