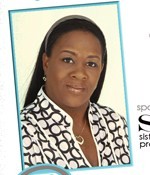 THURSDAYnight POETRYjam session!!!!
thursday, june 10th, 2010, 8:30 pm
miniBAR – 3612 ne 2 avenue – miami's design district
plenty of metered & secure parking
www.minibarmiami.com
"sista martha production" presents THURSDAY night POETRYjam sessions
at miniBAR in miami's design district!
this session promises to be the best thursday night poerty jam session in the city.
…"a poerty jam session is a musical act where musicians play and peoets read without extensive preparation or predefined arrangements.Its simply a social gathering and communal practice session."
miniBAR & sista martha productions start with this thursday, june 10th and then everyOTHER thursday after, with live music and new talent each time.
don't miss it! truly a classy affair to enrich the mind and soul!