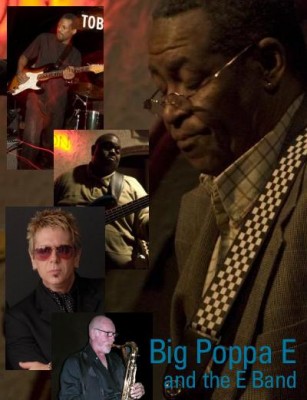 KCC Productions and the Van Dyke Cafe present:
Big Poppa E and the E Band
Thursday, June 10, 9 PM
846 Lincoln Road
South Beach
Born in 1948 and now in his third decade as a professional performing artist, Big Poppa E continues to nurture his passion for the Blues. He has established himself as a ground-breaking harmonica player, adding powerful vocals to his exceptional skills. He delivers charismatic, compelling, and passionate performances that are charged with emotion and filled with his authentic signature style.
Featuring:
Big Poppa E, guitar, harmonica, vocals
George Caldwell, bass, vocals
Darrell Raines, lead guitar, vocals
Robert Slade Lamont, drums
www.kccproductions.com
www.thevandykecafe.com
www.poppae.com