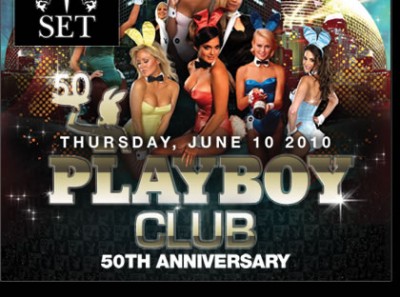 SET Nightclub Miami
Thursday, June 10th
320 Lincoln Road – Miami Beach
Contagious Behavior presents the Playboy Club 50th Anniversary Party with DJ Ross One
INFORMATION \\ RESERVE
Playboy and Skam Artists present Playboy Club's 50th Anniversary – 50 Parties, 50 Cities, One Night, Worldwide at SET Nightclub on Miami Beach. Featuring music from DJ Ross One along with Sub Zero, Konflikt and Damaged Goods.
Where will you be for the sexiest party of the year?
Miami Nightlife