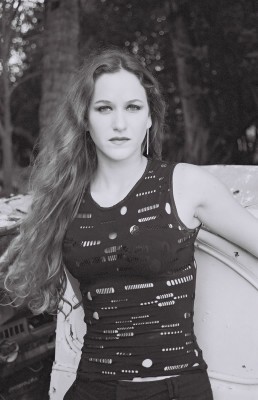 Miami Based Artist Carla Fache participate in the second edition of the prestigious art fair Latin Art Expo.
LatinArt Expo in West Palm Beach
May 27 to May 31
City Place, West Palm Beach
www.LatinArtExpo.com
LatinArt Expo, the first big art exhibit in the Palm Beach County dedicated to promote Hispanic artists in the areas of painting, sculpture, jewelry, photography and digital..LatinArt Expo is directed and produced by Colombian entrepreneur Carlos Daniels. For ten years Mr. Daniels has been producing events to promote Latin talent in South Florida including the Palm Beach International Latin Film Festival, The Hispanic Song Festival and the successful Miss Latina Palm Beach TV Reality Show. LatinArt Expo offers a weekend full of selective talented artists that will be delighting thousands of people with different and extraordinary art components within a great atmosphere. Come and join us and experience an event full of great energy specially designed for artThis year 2010 LatinArt Expo offers a more interesting exhibit than last year. The event will exhibit a more diverse variety of techniques and welcomes artists with new concepts and with high level of education and experience. The LatinArt Expo 2010 will take place at the beautiful City Place located in downtown West Palm Beach from May 27th to 31st. More than 20 Hispanic artists will unveil magnificent pieces of artwork turning LatinArt Expo the biggest exhibit of Hispanic artists ever seem in the Palm Beach County.
The event will also offer a diverse calendar of activities such an Opening Gala, a Children Camp & Workshop, a Music Festival, a night time event with an international DJ and a music festival at the City Place plaza. LatinArt Expo becomes the biggest and the longest Latin event in the Palm Beach County.
Latin Art Expo givin the welcome to prestigious artist week. Growing list of major artists.
Latin Arte Expo 2010, taking place this week from 27 to May 31 at City Place, West Palm Beach, Florida United States today update its roster of artists rising to more than twenty participants. At the end of the newsletter had confirmed the participation of the famous young Chilean artist Carla Fache, who has exhibited with Pablo Picasso, Roberto Matta and her abstract large paintings adorn the offices of large corporate the world.
Since 2001, she has being a Miami-Based artist. Her command of color and texture, together with her continuous exploration of the basic elements and the energy behind them, distinguish her work. Carla has developed her own language in painting, throughout the combination of color, textures, angles, energy and soul. Her work addresses mind, heart and the invisible to the senses through a lens of continuous vibrations exchange. Fache has been pouring her soul prolifically on canvas ever since and invites the viewer to enjoy the experience, feel the energy and see the beauty. Over the years, Carla Fache passion has translated into an impressive following of collectors around the globe including throughout around the U.S. Portugal, France, Spain, Italy, Japan,Chile, Romania,Bulgaria,Germany,Dubai, Greece and among others. Fache has displayed her work at prestigious art fairs such as Art Miami, Art Basel, Art L.A. and Art Philadelphia. her work has been featured in art exhibitions with Picasso and Roberto Matta. CIFO (Cisneros Fontanals Arts Foundation) The Bass Museum of Art, Lowe Art Museum, Las Olas Art Center,DCOTA Design Center of Americas,Latin American Art Museum, Moca Museum of Contemporary Art and Museo deBellas Artes of Cordova. her corporate collections includes Atlantic Bank, Charles Schwab- Brickell , State Farm (Tampa) Oil Company (Texas) Allstate (Orlando) Her work has been included in many periodicals and publications, including books New York Art Collectors,Los Angeles, Art Show Five centuries of Art and Libro de Arte Ibero Americano Contemporaneo among others. Fache has displayed her work that have even been featured in art exhibitions with Pablo Picasso and Roberto Matta.
The Colombian sculptor Tomas Liliany will be other great artists to exhibit, represented by a beautiful series of sculptures that adorn the entrance lobby Latinarte Expo 2010.
Fabia Nitti, sculptor of Venezuelan nationality is another cutting contemporary sculptors to exhibit their works at the Expo Latinarte confirmed Elite Art Editions Gallery representing the artist's works in America.
Lidia Tohar The Cuban painter, winner of numerous awards, confirmed this past weekend for their participation Latinarte Expo 2010 as the artist of Puerto Rican descent Ida Perez. Both have interesting collections of paintings. Perez began painting since he was five years old.
The young Cuban artist Rafael Domenech who came to American soil just days ago he debuted in the United States showing their works at the Latino Expo. Domenech will present gigantic works of art that reflected their feelings toward the regime and the contrast of his new life in the land of freedom.
Another Cuban artist to debut at Expo Latinarte Rene Bou, a resident of Palm Beach County and who present a very own style and techniques and original. The event returns the Puerto Rican Lourdes Rodriguez, who debuted at the first festival in 2009. Lourdes is known for colorful works. The prestigious Colombian photographer Fernando Rodriguez, who has gained popularity for capturing the beauty of nature with its lens is also part of this year's major exhibition.
Latinarte Expo launches throughout the event to music and jazz artist, Pamir. Born in Venezuela, under the label 226 Records Company, Pamir launches new musical production under the Latinarte Expo as he prepares for his promotional tour and the release of their fourth album. The item entitled "Via California" is the song that play in the background when people enter the event's official website www.LatinArtExpo.com. Pamir act in the Opening Gala this Thursday and also at the Expo Latinarte music festival to be held on Sunday May 30 6:00 PM in the plaza of City Place and Sergio Resendiz, Nate, Charles Daniels and William Henry.