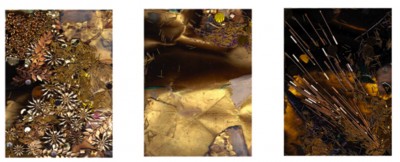 PAPER
May 8th through June 26th, 2010
Opening Saturday, May 8th, 2010 7-9 pm
Fredric Snitzer Gallery
2247 NW 1st Place, Miami, Fl 33127
Marks on paper, whether deliberately or accidentally made, become seeds of thought,
guidelines, if you will, for further interpretation in the process of creating. The skills for
thinking in two and three dimension are not natural companions or abilities accordingly
matched. Understanding space and how an object defines itself and its surroundings is
the thrust and challenge of a sculptor. But where does it begin?
The artists assembled in PAPER are all recognized for their work in sculpture and
installation. This exhibit at the Fredric Snitzer Gallery examines their other work, the
source.
Alice Aycock / Diana Al-Hadid / John Bock / Cooper / Jon Pylypchuk / Gavin Perry
Loriel Beltran / Cristina Lei Rodriguez / Yasue Maetake / Terence Koh
PAPER opens at the Fredric Snitzer Gallery, Miami, Florida on May 8th, 2010 at 7pm.