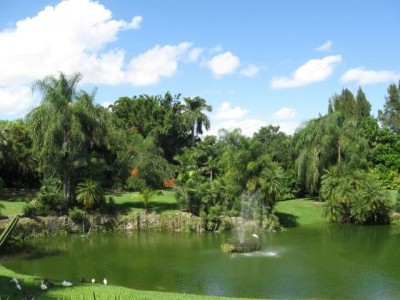 Moms and Mimosas
5/9/2010, 11:30 a.m.
Pinecrest Gardens
11000 Red Road
Pinecrest, FL 33156
www.pinecrestgardens.com
Bring your mother and family to the fabulous Pinecrest Gardens for a beautiful Mother's Day Brunch overlooking Swan Lake, one of the most panoramic views in the garden. The brunch starts at 11:30 a.m. on Sunday, May 9, 2010 and will feature a myriad of delicious options. Visit www.pinecrestgardens.com for a look at the full menu. Pinecrest Gardens is located at 11000 Red Road, Pinecrest, FL 33156.
Adults only pay $55, children between the ages of 5-12 pay $30, and children 4 and under are free. We have limited seating to guarantee you an intimate setting in the garden, so please call to make your reservations early — (305) 284-0900. All major credit cards are accepted. You may also pay with cash or check in person at the Pinecrest Community Center located at 5855 SW 111 Street, Pinecrest, FL, 33156.