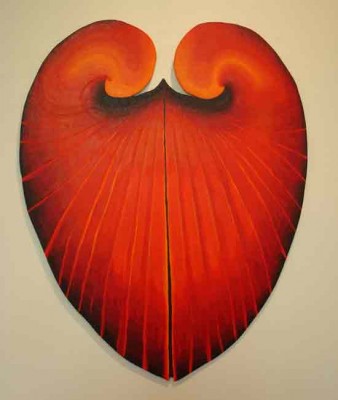 SEA, SHELLS and SUN an ecologic approach of Art
CityLoftArt Miami Design District – Saturday, April 10th. 2010, 7-10pm
Ingrid KAUFMANN is a fresh, pure and ecologic inspired young Swiss-Argentinian artist.
She lives in Geneva where the Alps mountain-chain is as impressing as the deep cold lakes are. Switzerland is surrounded by France, Germany, Austria and Italy and the quality of life is essentially due to the respect of this imposing nature and the products of the earth, excellent food and clean wines which are rare enough not to be exported anywhere. This respect is reflected as well in the human inter-relations, locals and versus visitors to those ancient towns, full of serenity and history.
Enjoy Ingrid's serious and authentic artwork, beautiful acrylic paintings on hand-cut-out wood.
To see our recent video: www.CityLoftArt.com
Opening hours of the Gallery Mon. thru Sat. 10:30 am to 5:00 pm or by private appointment
CityLoftArt / European Art Gallery, Inc. – 61, NE 40th Street – Miami, Fl.33137 – Tel. 305 438 9006
www.CityLoftArt.com / www.euartgallerymiami.com