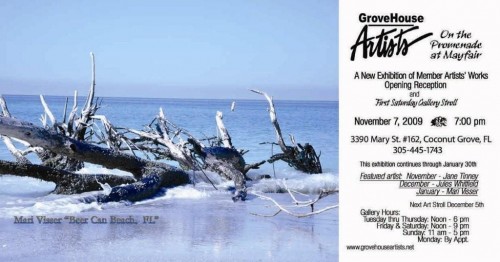 RECEPTION-PHOTOGRAPHY AND ART EXHIBIT-MAYFAIR PROMENADE, COCONUT GROVE
date/time: Sat. Jan. 16th from 7 to 9 pm. RSVP photomarivisser@gmail.com
location: Grove House Artist Gallery-Mayfair Promenade #162, next to the Improv Theatre, Coconut Grove.
venue: reception/photography – art exhibit
Maria Masvidal Visser's photography ( Mari Visser) on display, as featured artist member of the month.
Hope you join us, love to see you at the coop gallery of local artists.