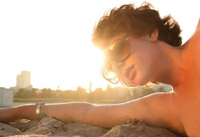 Happy Alliance with DJ' Madame TURK
Friday, January 8th – 6.30 pm/10.00 pm
At the Alliance Française de Miami
Evening New Year with DJ' Madame TURK who will be mixing on French songs. (Read more…).
Come dance, sing, drink and eat for a grand evening!
An evening capped by the traditional "Galette des Rois".
Dress code: king & queen, prince & princess, marquis & marquise,
count & Countess, Duke & Duchess, Baron & Baroness for an Royal Evening!
Book your tickets (Entry $20) now at 305.858.8760