Join us Saturday, January 16th • 7 – 10pm • FREE
Stroll along charming tree-lined sidewalks to the sounds of a jazzy saxophone or the soft strings of a violin and harp. Look over the shoulder of an artist painting in the street or visit the art galleries and businesses showcasing local and regional artwork. Complimentary wine and hors d'oeuvres are served by participating businesses. Free admission. Maps available at locations listed below.
More Info
Participants:
ANSU Gallery, Beauty of Wax, Cafe Italia, Comfort Zone Studio & Spa, Elegant Photographics, Goddess Store & Studio, La Barraca Tapas Bar & Cafe, The Little Bakery, Maya, Mosaica, PinkGhost, Rainbo Cafe, Reliance Group, Inc. and The Shade Post.
ArtWalk Happenings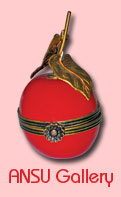 ANSU Gallery
7-10pm • 2028 Harrison Street, #104
Two talented Argentinean artists, Susy Navon and Patricia Bertisch, will be showing their art at ANSU Gallery. Navon said: "Living in luminous South Florida stimulates my color sensitivity." Susy loves to work with acrylics and mix media. Patricia thinks that "Art is a spiritual road that I love to walk through." You are invited to chat about art with Susy Navon and Patricia Bertisch at their vernissage during ArtWalk.
Info: 954-454-5632 or 954-921-4914 • www.ANSUGallery.com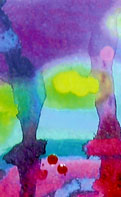 Comfort Zone Studio & Spa
7-10pm • 2028 Harrison Street
Guest artists Roberta Shine & Sandi Fein – known for their interpretation of colors and shapes, their artwork will mesmerize you!
Info: 954-923-2030 • www.ComfortZoneSpa.com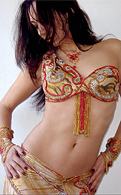 Goddess Store & Studio
7-10pm • 2017 Harrison Street
Join us for our monthly display of original art work by talented local artists. Meet and mingle with the artists and learn about their inspirations.
Info: 954-929-2369 • www.GoddessStore.com
Thank you for using Soul Of Miami!