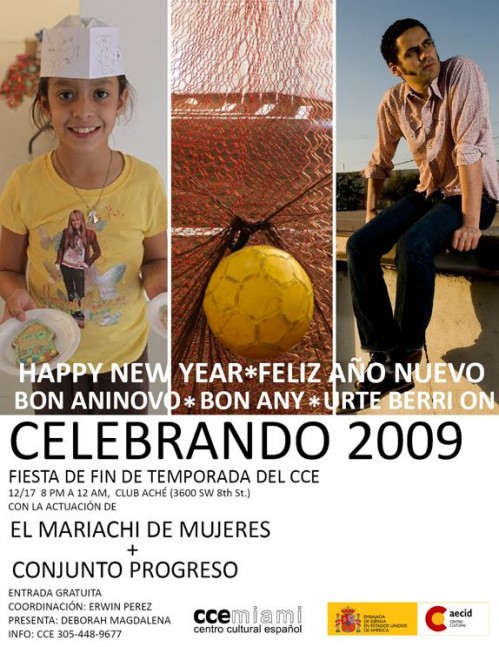 END OF THE SEASON PARTY 2009
Thursday, December 17, 2009 @ 8pm
With Mariachi de mujeres and el Conjunto Progreso
At Club Aché. Free Admission
3600 Southwest 8th Street, Miami, F
RSVP required 305 448 9677
COME AND CELEBRATE THE END OF THE SEASON WITH CCEMiami!!!!
The season finishes. 2009 has been a year full of events at the Cultural Center. Laberinto de Miradas, Mined Lives, Russian Red, Pepe Hevia or Proyecto Habitar, are only few of the names to remember. This party will be a good chance to summarize the good moments of the last year and take an appetizer of what 2010 has to offer.