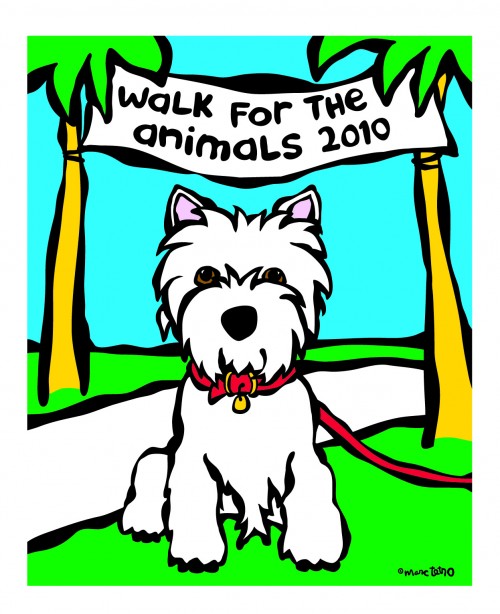 EVENT: 2010 Purina Walk for the Animals
WHEN: Saturday, February 20, 2010 from 8:30 am to 12:00 pm
WHERE: Bayfront Park; Downtown Miami, 301 Biscayne Blvd., Miami, Florida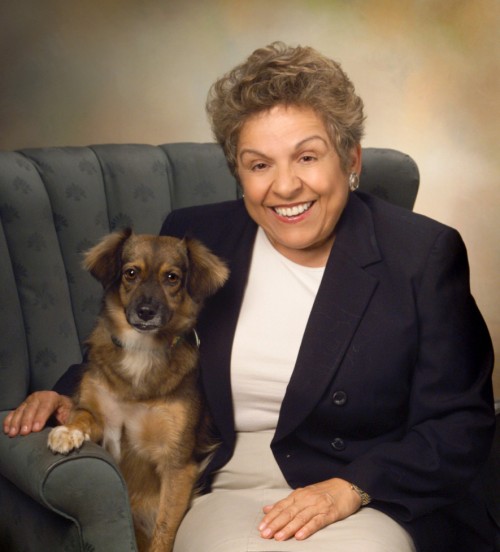 Donna Shalala and Sweetie
BACKGROUND: Join Miami-Dade County Commissioner Dennis C. Moss serving as Grand Marshall and University of Miami President Donna Shalala as Leader of the Pack for the one mile stroll around beautiful Bayfront Park (with or without your dog) to benefit the Humane Society of Greater Miami Adopt-A-Pet. Every dollar raised from the walk will go toward sheltering more than 200 homeless cats and dogs in our care everyday and supporting important programs that we offer our community like low-cost and free spay/neuter services, quality adoptions, humane education and pet therapy.
2010 Supporting Sponsors include: Purina, Ryder, Pepsi, Florida Marlins Costco Wholesale, Pet Supermarket, PetCo/PetCo Foundation, Marc Tetro, Miami Children's Museum, Coffee Break, Pet Heaven, Boehringer Ingelheim Vetmedica, Inc, DogPoopBags.com, The Miami Herald/El Nuevo Herald, 101.5 Lite FM, South Florida Veterinary Foundation, Doral Centre Animal Clinic, The Flyer, BankAtlantic, Coconut Grove Bank, Pepsi, Alpha Dog Marketing, NBC 6, Doral Center, Prince Associates, Coconut Grove Bank, and Pfizer.
TICKETS: With a minimum pledge of $50 you will receive an official event t-shirt, goodie bag and a one-year subscription to Pet Parade magazine. The top three individual fundraisers will win fabulous and fun prizes to share with family and friends – 2 legged and 4 legged!
The Purina Walk for the Animals is an exciting and worthwhile activity for the entire family and, of course dogs. The Walk is the Humane Society of Greater Miami's largest annual community event, attracting over 3,000 people, and the only fundraising walk-a-thon for dogs and their owners in Miami-Dade County. This year's Grand Marshall is Miami-Dade County Commissioner Dennis C. Moss and University of Miami's President Donna Shalala will serve as the Leader of the Pack.
Attendees will enjoy fun-filled activities including performances by Purina's Incredible Dog Team, a bounce house, an inflatable basketball court, face painting, games and much more. Music will be provided by 101.5 Lite FM and performances by the band Venejer! InterContinental Miami will provide breakfast bites beverages will be provided by Pepsi and Coffee Brake.
Immediately following the Walk, awards will be presented to a variety of people including individuals who have raised the most money, the top Big Dog Pack and the Top Pup Pack. NBC6 meteorologist Ryan Phillips will emcee the event and debut the upgrade of Purina Chow to Purina ONE for all the dogs and cats residing at the shelter while waiting for their forever family.
Major sponsors include: Purina as our title sponsor, Boehringer Ingelheim, Pet Heaven, Pet Supermarket, Ryder Charitable Foundation, and South Motors. Other sponsors are: Winn Dixie, Sanomedics, Prince Associates Inc., Oasis Outsourcing, InterContinental Miami, Pfizer, Invisible Fence, PetCo Foundation, Coconut Grove Bank, Cafeina, The Flyer, The Miami Herald, and TARA, Ink. to name a few.
The Humane Society of Greater Miami Adopt-A-Pet is dedicated to placing every dog and cat in our care into a loving home, and to promote responsible pet ownership and spay/neuter programs.