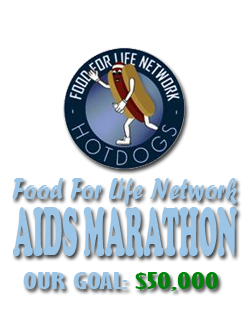 Event: Food for Life Network AIDS Marathon 2010
Venue: ING Miami Marathon
Where: 601 Biscayne Blvd., Miami, Florida 33137
When: Sunday, January 31, 2010
Time: 6:05 a.m. -1:00 p.m.
(Supporters & spectators should arrive around 8:00 a.m.)
Additional Info: Marathon/ Half Marathon/ 5K
Web Presence: Facebook, Great Nonprofits, Guidestar, Linkedin, Perfect Networker, Twitter
Description:
The Food for Life Network (FFLN) AIDS Marathon/Half-Marathon was founded in 2008. The marathon seeks to raise HIV/AIDS awareness in the South Florida community and beyond while simultaneously raising money for Food for Life Network, Inc.
Food for Life Network, Inc. is a 503[c](3) non-profit organization that provides groceries, meals and nutritional education to eliminate malnutrition and starvation in men, women and children living with HIV/AIDS in Miami-Dade County. They are committed to delivering services with compassion and confidentiality, to fostering clients' dignity and independence, and to enhancing clients' quality of life.  Since 1987, Food for Life Network, Inc. staff and its volunteers have provided over 1.5 million meals and groceries to people living with HIV/AIDS at no cost to their clients. FFLN is a part of Community AIDS Resource, Inc. (aka "Care Resource").
Because FFLN, Inc. never charges its clients for their services and because the services we provide are so crucial, we look to socially responsible individuals, businesses, and community leaders like you for help You may not know it, but for as little as $40.00, you can help to feed one homebound client for a week or provide 21 meals for one food bank client. The larger the donation, the greater good we can do. FFLN, Inc. provides other services in addition to its meals on wheels program. For example, FFLN, Inc. clients have access to dieticians and nutritionists. Available services include a BIA testing for muscle mass, fat and water in the tissue, and an individual health eating habit survey. These assessments help FFLN, Inc.'s dieticians and nutritionists construct new diets to improve their clients eating habits. FFLN, Inc. also provides food safety tips which are crucial to HIV/AIDS clients who often have to alter their diet to tolerate their medicine and maximize their strength and overall health.
In addition to making a contribution to this very important cause, you can register as an individual or, if you are a business owner, register your company to participate in the upcoming marathon/half marathon. You can also volunteer your time, talents and/or professional services.
The FFLN AIDS Marathon is hosted annually by ING Miami Marathon. This year the marathon is January 31, 2010. Our goal is to raise $50,000. Fundraising will continue until goal our reached. You can make a direct donation online using a debit or credit card or download the donation form and mail in your donation. Please make checks payable to: FFLN AIDS Marathon 2010. All contributions raised by the marathon go directly to FFLN, Inc., which allocates 85% to client services. All contributions are tax deductible.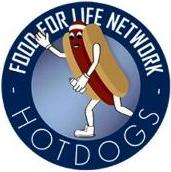 FFLN AIDS Marathon 2010
3510 Biscayne Blvd., Ste. 209
Miami, Florida 33137-3840
(305) 576-FOOD Ext. 257
e-mail: fflnam@foodforlifenetwork.org
website: http://www.fflnmarathon.org
Stephanie Williams, J.D., FFLN AIDS Marathon Co-Founder
Sonja Smith, FFLN AIDS Marathon Co-Founder
Lee Williams, FFLN AIDS Marathon Co-Founder
Christopher Donahue, Care Resource
Margene Ragsdale, Care Resource & FFLN Inc.
Wade Patterson, Care Resource
Valjean Brookins, FFLN Inc.
"Never doubt that a small group of thoughtful, committed people can change the world.
Indeed, it is the only thing that ever has." ~Margaret Mead
"If you can't feed a hundred people, then just feed one." ~Mother Teresa