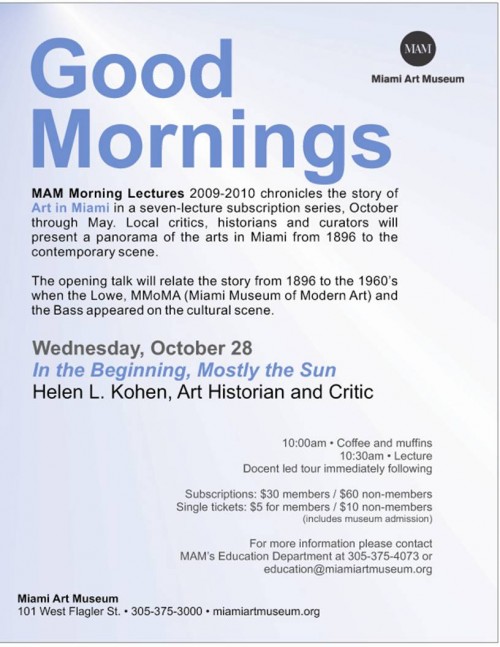 Miami Art Museum Morning Lectures, Art in Miami
Monthly, October 2009 – May 2010
10am coffee and muffins; 10:30am lecture
MAM Morning Lectures is an ongoing series dedicated to various subjects of modern and contemporary art. The 2009/2010 series, Art in Miami, beginning October 28, presents a panorama of the arts in Miami from 1896 to the contemporary scene. Subscribers meet monthly (excluding December) over coffee and muffins. A tour of current exhibitions led by MAM docents follows the lecture. For more information, contact MAM's education office at 305.375.4073/Education@miamiartmuseum.org.
Subscriptions: $30 members, $60 non-members
Single tickets: $5 for members, $10 non-members
Subscription Form (PDF)