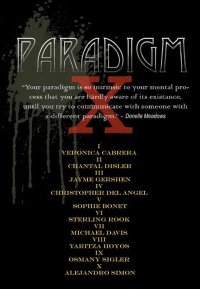 Paradigm X Art Show
Its a Creative Revolution
THE BUNKER, East Bohemia
261 ne 73rd st, Miami, FL
Paradigm is a set of assumptions, concepts, values, and practices that constitutes a way of viewing reality. Paradigm is perception.
These 10 visual artists will invite you to enter their own individual paradigm.
I veronica cabrera
ii chantal disler
iii jayme gershen
iv chris del angel
v sophie bonet
vi sterling rook
vii michael davis
viii yaritza hoyos
ix osmany sigler
x alejandro simon
photography-sculpture-mixed media-painting-instalation
there will be live music by sol ruiz, drink specials, free appetizers from bistro bisou, cookies and more.
Open mic after party!!
Come support your local artists and enjoy the show!
Directions:
1. Head north on biscayne blvd
2.turn left on 79th street
3. Turn left on ne 2nd ave
4. Turn left on 73rd st (big pink haitian church)
5. Go down the street. Welcome to east bohemia.