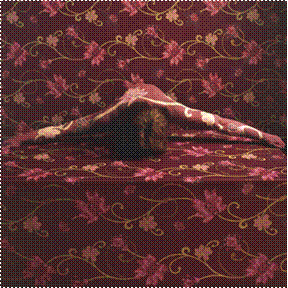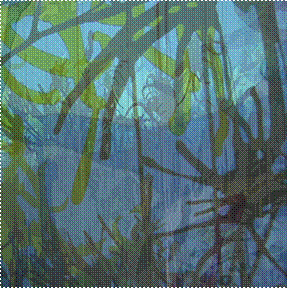 Diana Lowenstein Fine Arts
October 10th through November 25th, 2009
Cecilia Paredes. Rhythmic Garland. 2009. Acid-free photographic paper print
Opening reception: October 10th, 2009. 7:00 p.m.
Location: Diana Lowenstein Fine Arts. 2043 North Miami Avenue. Miami, FL 33127
Dates: From October 10th through November 25th, 2009
Admission: Free
CECILIA PAREDES | Fugitive Dreams
Paredes combines origin, nature and femininity to create a beautifully subtle blend of visual aesthetics, self-introspection and representation. Her artwork is created through the lens of past and present life experiences, integrated with cultural, poetic and environmental influences. Her immersion in a variety of cultures gives her a nomadic perspective that informs her work. Her itinerant existence is reflected in her art as she wanders, and metaphorically portrays her many selves. Paredes explores exactly where she fits in with the natural world. In more recent photo-performance works, she shifts her focus to feelings about migration and displacement.
Paredes' work recognizes the inherent relationship between the origins of humanity and the natural world. While methods and aesthetics have changed, she addresses the same range of issues from origin, to migration, to femininity. Her balance between traditional artistic methods and the incorporation of natural elements creates a genuinely beautiful fusion and contrast between art and nature – where her art always insinuates itself. As much as these images and objects are viewed in public, they retain a sense of privacy or ritualistic secrecy. In the process of creating and interpreting, the artist seeks a poetic connection to the world. And the art produced through her investigations creates a window into a reality where she expertly delivers a simultaneous sense of enchantment and verisimilitude.
An Animal in Her Time, Ruth Miller and Mark Jew.
Project Room
CHRIS NATROP | Dewdrop Cloud Machine
Natrop employs transparent plastics, video projection and multi-channel audio alongside intricate, hand-cut paper to create fully immersive environments within gallery and museum spaces. Viewers are encouraged to enter these installations to experience the realm where elements of light, shadow and form coalesce into a fully unified world. Most individual components are hand-cut in the studio, then custom-arranged for a particular space. For works on paper, each piece is spontaneously created without the use of patterns or pre-drawing – this stream-of-consciousness approach is the crux of the artist's practice.
Graphic silhouettes emerge from meditative-channeling activated by the repetitive practice of cutting paper. Natrop works on sheets of Lenox 100 paper stretched out on his studio wall. Wielding a standard utility knife, he spontaneously cuts away creating a hybrid of landscape imagery. Natrop's free-form "knife drawing" process reveals negative space by removing emptiness in-between forms. Often an amalgam of things previously observed, the graphic nature becomes a freeze-frame of Natrop's own surroundings revealing his particular sense of place. In many cases one feature will be multiplied, resulting in a dense layering of a single element. A multiplicity of water droplets, crawling vines or cracks in the pavement may be rendered and reworked within each installation. Emotional forces further contextualize the work within this structure: anticipation, apprehension, disorientation or joyfulness often encapsulate the work's inherently myopic narrative. This fusion between internal, emotional space and external, physical landscape is the framework for much of Natrop's practice.
Diana Lowenstein Fine Arts
2043 N Miami Avenue
Miami, FL 33127
Ph: 305.576.1804
Fax: 305.576.1805
info@dlfinearts.com
www.dlfinearts.com
For more information about local openings and events, please visit www.miamiartguide.com