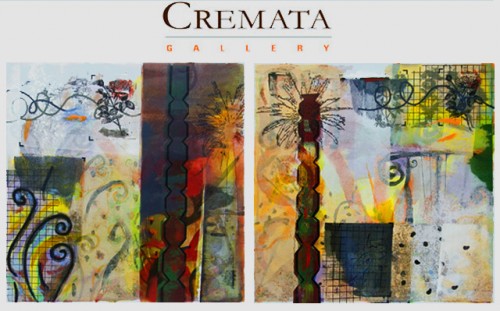 Cremata Gallery presents "Cardo ni ortiga cultivo … " A solo exhibition by Pepe Herrera
Friday, October 9th, 2009. 7:30 p.m.
Pepe Herrera. From the series "La ciudad de las columnas". 2009. 46″ x 46″. Mixed media on canvas
Opening reception: Friday, October 9th, 2009. 7:30 p.m.
Location: Cremata Gallery. 1646 SW 8th Street. Miami, FL 33135
Dates: From October 5th through November 2nd, 2009
Admission: Free
"Cardo ni ortiga cultivo … " the one-man show by Cuban artist Pepe Herrera presented at Cremata Gallery, is his "opera prima" in our city. He arrives preceded by his recent and very successful participation in two major exhibitions in Spain: "Entre rías…" reviewed extensively in El Nuevo Herald (July13th, 2009), inaugurated in the very center of Madrid's art triangle next to the Prado Museum, and "La isla expandida" showcased at Huelva's Museum of Art.
Pepe Herrera is a master twice over: he enjoys international recognition as an outstanding figure of the celebrated 1980s Cuban generation, and at the same time, he is one of the best serigraphers of our time. His move to Barcelona 20 years ago and later to Madrid helped him become a major player in the European market. In his previous visit, he launched the first of a series of serigraphs of master Cundo Bermúdez carried out by him, edited by Cremata Gallery. Let this exhibition, full of mystery and subtlety, fill you with wonder as it explores an imaginary garden.
Cremata Gallery
1646 SW 8th Street
Miami, FL 33135
Ph: 305.644.3315
Cell: 305.300.0068
Fax: 305.644.3319
cremata@crematagallery.com
www.crematagallery.com
For more information about local openings and events, please visit www.miamiartguide.com