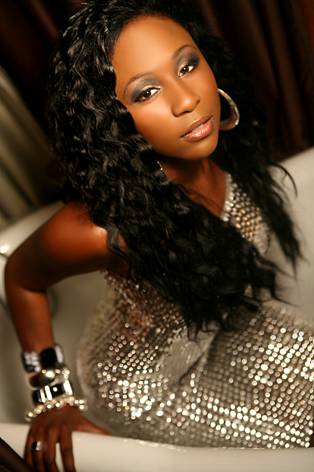 WHO: Teen Sensation Slip-N-Slide Records/Def Jam Recording Artist SHONIE
What: Performing tomorrow at the Udonis Haslem Children's Foundation in Hollywood, FL
Where/When: September 26, 7:00 PM
Seminole Hard Rock Hotel & Casino
Listen to Shonie's new single "Lights Camera Action"
http://www.limelinx.com/files/61a1423a61223ae5838fff39ee95be0f
http://www.myspace.com/shonie
www.slipnslideworld.com
Miami HEAT star Udonis Haslem will host a silent auction and benefit dinner for his foundation, the Udonis Haslem Children's Foundation, at the Seminole Hard Rock Hotel & Casino on Saturday, September 26 beginning at 7 p.m. The event will take place in the main ballroom of the hotel.
The 5th annual fundraising dinner will feature a silent auction with sports memorabilia, vacation and spa packages, jewelry and music memorabilia. The silent auction begins at 7 p.m. and all proceeds benefit the foundation. Several celebrity athletes are expected to join Udonis for his event including Daequan Cook, Mario Chalmers and other members of the Miami HEAT.
Udonis Haslem has always been determined to give back to the community he grew up in and the community that made it possible to realize his long life dream. By establishing the Udonis Haslem Children Foundation, he is fulfilling a promise to give back to the youth of the South Florida Region. He believes that education is the key. Providing our children with opportunity life skills to make proper decisions and education lays the ground work for their success.
Individual tickets to the dinner and fun evening of entertainment are $100. Companies interested in sponsoring the event can purchase tables for $1,000. All proceeds benefit the Udonis Haslem Children's Foundation which provides programs to assist youth in becoming "the best they can be" in the classroom. For tickets, sponsorships or event information, please call 954-854-9496.
A six-year veteran of the National Basketball Association, Haslem is a starting forward for the 2006 NBA Champions, the Miami HEAT. In his career Haslem has averaged 10 points and 8.1 rebounds per game. A steady performer who also plays great defense, Haslem is a native of Miami and attended Miami Senior High School. After a stellar career there he went on to play his college basketball at the University of Florida. At Florida, Haslem started every game of his four-year career and led the Gators to the 2000 Final Four. He was the first Gator basketball player ever to be named an All-American by the Associated Press.
About the Udonis Haslem Children's Foundation
The Udonis Haslem Children's Foundation is a 501(c) (3) organization and was incorporated on August 11, 2005. The Foundation was established as a non- profit charitable organization that will provide programs and services designed to assist youth in becoming the "best they can be" both in the classroom and as individuals. Our commitment comes from a sincere and uncompromising belief that today's youth will be the leaders of tomorrow. The Udonis Haslem Children's Foundation is committed to contributing to this dream and requires the support of both corporate sponsors and individuals. Together we can provide the support necessary for our children to achieve their full potential.