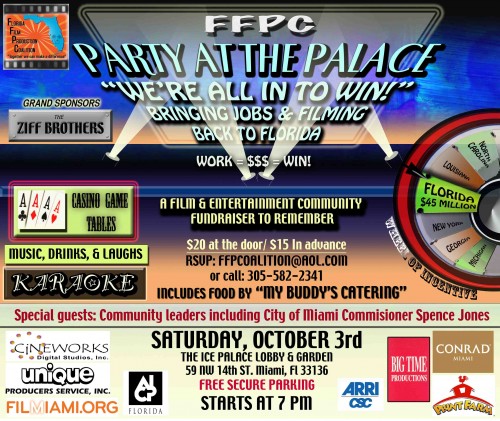 F.F.P.C. (Florida Film Production Coalition) is hosting "Party at the Palace" on Saturday Oct 3, 2009 Doors open at 7PM. Location: Ice Palace Studio 59 NW 14 Street Miami, FL
Fundraiser Event includes, New York City's famed D.J. Karin Ward, casino tables and more.
The film & entertainment community unites to celebrate the return of filming in our great state of Florida.