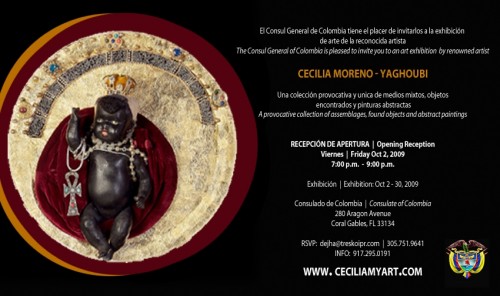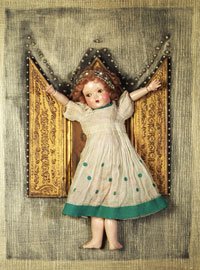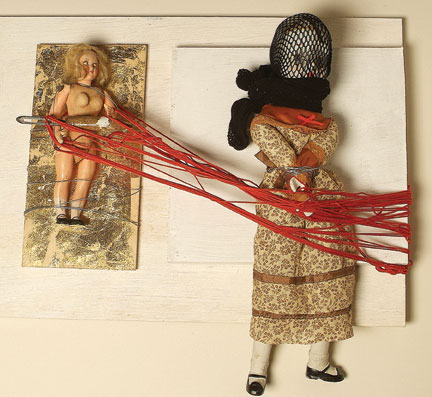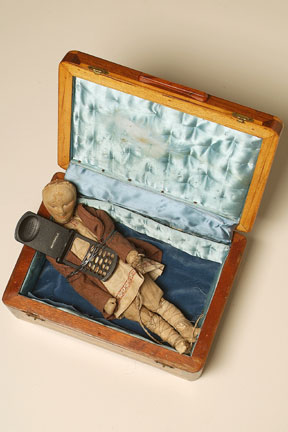 Visual artist Cecilia Moreno-Yaghoubi's forthcoming exhibition, "Girl from Cali", opens on Friday, October 2, 2009 at the Consulate of Colombia in Coral Gables.
Cecilia's "assemblages" address social issues and culturally-relevant topics, but the use of discarded dolls and random, found objects in her work adds an interesting spin that is both diminutive and disturbing. It's particularly ironic that her controversial pieces will be showing at a staunch government institution like the Colombian Consulate and are yet very accessible to the public – you don't have to know art to get this..
Opening night on October 2 coincides with the monthly Coral Gables artwalk. Comp bites by Café Mamajuana and cocktails courtesy of Nuvo; event is free and open to the public.