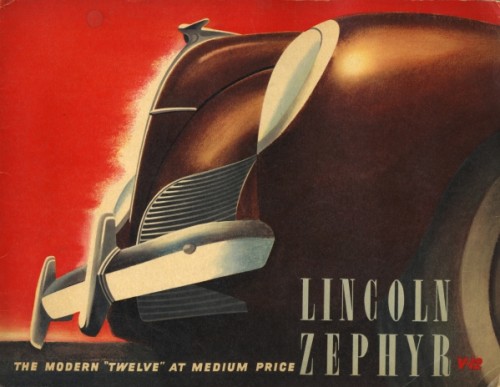 A Very Wolfsonian Weekend Celebrates South Florida's Car Culture
In keeping with the tradition of past Wolfsonian fundraisers, this year's Very Wolfsonian Weekend, "An Affair On, In, and With the Motor Car," on November 13-15, is anything but your typical fundraiser. The series of innovative events scheduled over the course of this three-day celebration of both car culture and museum founder Micky Wolfson's seventieth birthday promise to prove illuminating and unusual, with a large dose of fun thrown into the mix.
The events, which take place in a variety of venues, are designed to foster intriguing connections with the museum's interest in travel and transportation, providing new insights into ways in which the collection's themes impact people's daily lives.
"Our fundraising weekend this year ties into our Styled for the Road exhibition and offers a unique opportunity to celebrate and look at some very special elements of car culture in South Florida," says Cathy Leff, director of The Wolfsonian. "This year's events will be thought-provoking and expose participants to hidden gems in our community while providing a framework for people to examine the automobile's role in American culture, past and present. And, to top it off, we're celebrating our founder's seventieth birthday!"
The weekend features four events:
• a lavish, behind-the-scenes reception at The Creative Workshop, a nationally acclaimed car restoration and customization firm where you'll see exotic cars in all phases of reconstruction, including the workshop's most famous car, the Sport Speciale
• a talk by renowned car designer Chris Bangle, the most influential living car designer and former chief of design at BMW, presented by The Wolfsonian and Braman Motors
• a birthday dinner for Micky Wolfson with a cocktail reception at the Bacardi Building Plaza sponsored by Bacardi, USA, followed by dinner in the Braman Motors Showroom, co-sponsored by Braman Motors
• a visit to two extraordinary automobile collections in South Florida, the Fort Lauderdale Antique Car Museum and The Dauer Museum of Classic Cars—this event is free for members, so join now!
The funds raised support the museum's exhibitions, education programs, publications, acquisitions, and other initiatives. For ticket information or membership information contact ian@thewolf.fiu.edu or 305.535.2631.