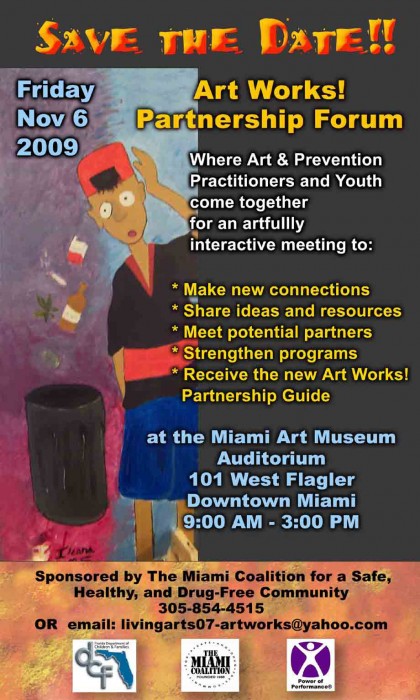 The Art Works! Blueprint Initiative continues to progress. We are very pleased to announce our second Partnership Forum, scheduled for Nov 6, 2009. We will focus on networking, connecting arts and prevention practitioners, and creating partnerships. We have an excellent venue, the Miami Art Museum in the heart of downtown Miami.
We are asking you to please forward the flyer to ALL your contacts today to insure that everyone has the opportunity to participate in this county-wide event.
This promises to be a creatively packed event, with lots of interaction. More details on registration to come.