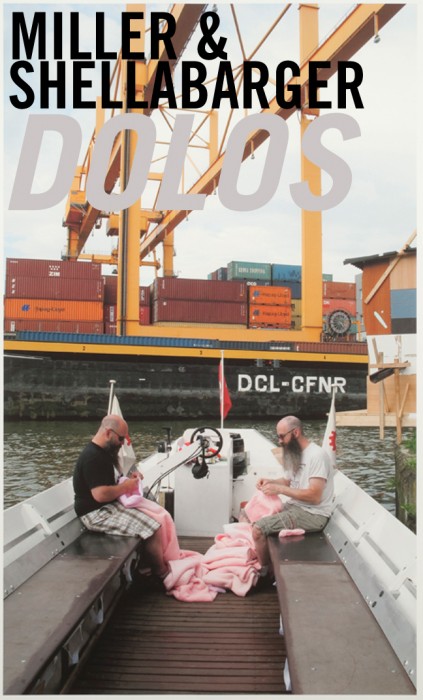 Miller & Shellabarger
Dolos
September 12th – October 3rd, 2009
Opening Reception September 12th 7 – 10 p.m.
Preview Performance and Panel : September 12th at 1 p.m. Click here for details.
Dutes Miller and Stan Shellabarger are the two artist that together form, Miller & Shellabarger. Miller & Shellabarger will be the 10th artists to participate in Diet's invitational series of exhibitions. Their work, which is often rooted in accessible performances, links them together as partners, procreators, specimens, and artists. Miller & Shellabarger take a comical, yet heartfelt everyday approach to the notion of collaboration. For their exhibition at Gallery Diet, Dutes and Stan will be performing Untitled (Pink Tube), a never ending, at least not to date, performance in which the duo sit across from each other patiently knitting a pink tube, their casual demeanor encouraging audience members to join them in conversation; inviting questions that range from the socio political to the mundane. The ritual of their performance lies in the ritual of the everyday, the casual tasks that two people perform when linked together.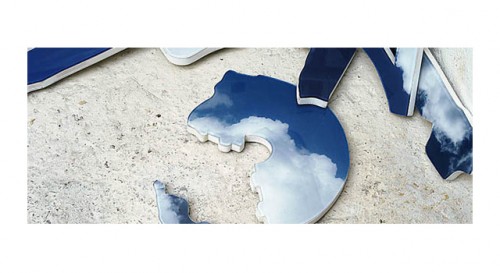 HILLS SNYDER STEAM
GALLERY DIET PROJECT ROOM
SEPTEMBER 12TH, 2009 OPENING RECEPTION 7 – 10 PM
"We habitually discard our opportunities to be present; we float in a sea of association, drifting from one thought to the next; the moment can be taken for granted in the same way that sensory awareness can be assumed." – Hills Snyder