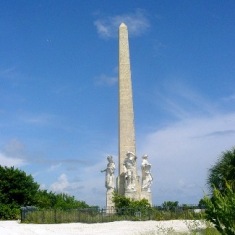 WOLF PACK GIVES BACK
Saturday, August 22, 9-11am
ENVIRONMENTAL COALITION OF MIAMI BEACH ISLAND CLEAN UP—Would you like to help others in the community by contributing your time and skills? Then join the Wolf Pack Gives Back to volunteer, make friends, and even earn a Wolfsonian membership (after 25 hours of service). The next volunteer event will help the Environmental Coalition of Miami Beach (ECOMB) clean up Monument Island. The group will meet at Maurice Gibbs Park on Purdy Avenue just North of 17 Street/Dade Blvd., Miami Beach. For more information: 305.535.2644 or
lydia@thewolf.fiu.edu. RSVP required at our public programs page.