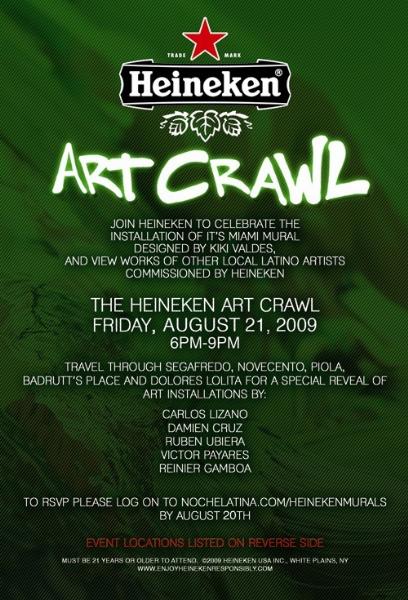 A celebration of Heineken's new mural designed by Kiki Valdes, located on
SW 7th Street & SW 2nd Ave., and the works of other recognized local Latino artists.
Carlos Lizano, Damen Cruz, Ruben Ubiera, Victor Payares, Reiner Gamboa
Art Crawl Events will take place on Friday, August 21st
from 6PM- 9PM at the following locations:
Segafredo 1421 South Miami Avenue
Novecento 1414 Brickell Avenue
Piola 1250 South Miami Avenue
Badrutt's Place 1250 South Miami Avenue
Dolores Lolita 1000 South Miami Avenue
Shuttle service will be provided for transportation between event locations.
RSVP
See you on the crawl!