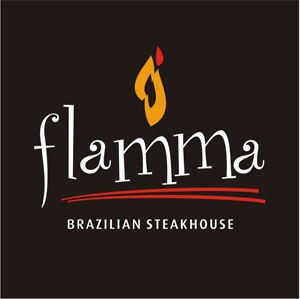 You're Invited!
Grand Opening of Flamma Steakhouse
~ To Benefit Junior Achievement~
Wednesday, September 9, 2009
We are delighted to confirm that the Aventura Marketing Council has selected Junior Achievement as the beneficiary for the grand opening of Flamma Brazilian Steakhouse located in the Intracoastal Mall. Here are the details:
EVENT…..Grand Opening Celebration
FREE Hors' Dourves. Cash Bar.
DATE…….Wednesday, September 9, 2009
TIME………6 p.m. – 8 p.m.
PLACE…..Flamma Brazilian Steakhouse, 3913 NE 163rd Street, North Miami Beach
DONATION…..Gustavo Flamma, restaurant owner, will present JA with a $1,000 check during a brief ceremony that evening.
All Junior Achievement friends are invited! If you would like to attend, please RSVP to Scott Galvin at sgalvin@jamiami.org.
About the Aventura Marketing Council
Recognized as one of the most successful and progressive organizations in South Florida, the Aventura Marketing Council has garnered accolades and awards for our outstanding business networking events, and community outreach to area schools and charities. Our Education Committee is the proud winner of four consecutive "Dade Partner of Excellence" annual awards.
Monthly Breakfast Meetings held at Aventura's own five-star, world-class resort, The Fairmont Turnberry Isle Resort & Club, draw over 250 members and evening networking events at different members' properties attract over 100 members. The Chairman's Roundtable, consisting of the higher levels of membership, attract the decision-makers from each company who enjoy monthly luncheons with top-calibre speakers and high-level networking. Committees such as Aventura Young Professionals to Small Business, Technology, Education, and Business Development afford members topical business information as well as leadership development opportunities and additional corporate exposure.
Click here to visit them on the web
And Don't Forget to Volunteer for Junior Achievement!
Soon, the new School Year will start and JA will need you to volunteer. Help bring lessons of financial literacy to our students.
If you would like to help at an Elementary, Middle, or High School, please email Scott Galvin at sgalvin@jamiami.org.