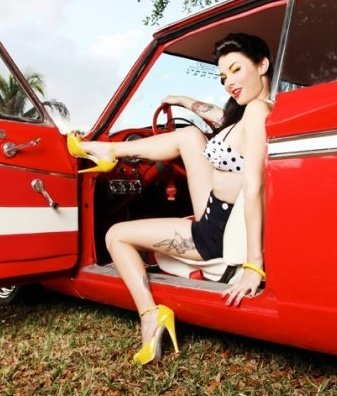 RSVP NOW: backseatbettysobe@gmail.com
BACK SEAT BETTY
Too much woman for one man!
This week Betty will be raffling off a Tattoo by Franck…. In Your Skin Tattoo Shop!
Monday don't miss your chance to be tatted by the best!
THATS RIGHT!
BACK SEAT BETTY
Belted Buckled & Booted
Now every MONDAY NIGHT
@ LOVE HATE
Go-Go Girls Gone Wild……
Hosted By: Robert Frost, Ashley Dean Danella,
Richy Wildwood, McLaine, Peaches, Lindsey Kratka,
Michael M, Sean Ospina, BT & Mabel C.Gonzalez
DJ Ani Phearce: Spinning Rock'N'Roll Mash-ups & Trashy House
DOOR BY: DAVID O & AK
1/2 Price Drinks 10 til 12
$150 BOTTLES OF VODKA!
NEW LOCATION: LOVE HATE
423 Washington Ave Miami Beach
Betty's Body Art By: Frank @ In Your Skin – Tattoos Art Gallery
backseatbettysobe@gmail.com
Thank you for using Soul Of Miami!