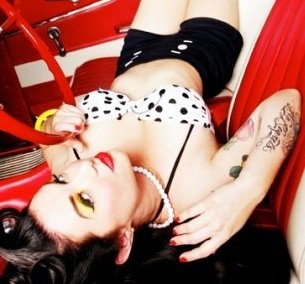 There's a new girl in town……
BACK SEAT BETTY
More Promiscuous & Provocative then EVER!
Meet her in the ALLEY….. MONDAY SHHHHHH!
Monday July 20th 2009
Two Events One Night!
SOUTH BEACH DIVA! DONNAMARIE BAPTISTE BIRTHDAY BASH!
& Mercedes Benz Fashion Week Rap Party!
Celebrity Guest Host To Be Announced
Main Room: DJ Ani Phearce – Spinning Trashy House
1/2 Price Drinks 10 til 12
If you RSVP! YOU GET OPEN BAR 11 TIL 12
$150 BOTTLE OF BELVEDERE!
Location: 725 Lincoln Lane South Beach
(Alley Entrance between Meridian Ave & Eclid)
backseatbettysobe@gmail.com
Thank you for using Soul Of Miami!