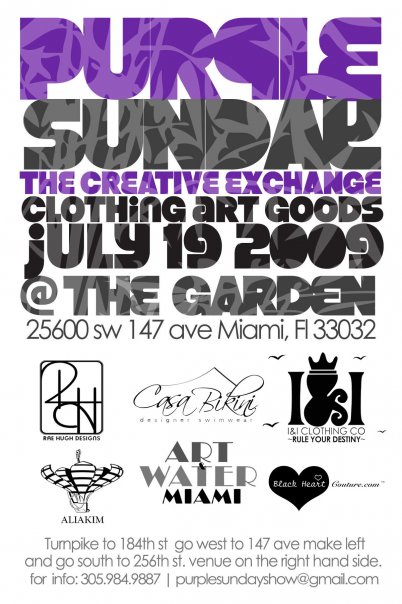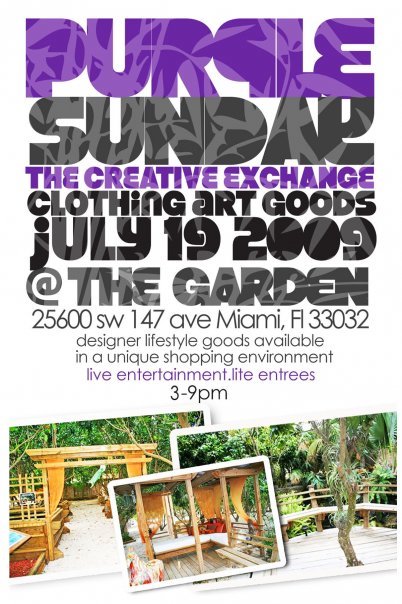 Purple Sunday -The Creative Exchange Clothing Art Goods – july 19th
An eclectic collection of Miami based artwork and fashion with collaborative designs from I&I Clothing with Rae Hugh along with other exclusive brands and vendors. Meet designers and artists while experiencing the aura of the Redland Koi and Pond Gardens. Enjoy the luxuries of light gourmet entrees and beverages with live music.
All art and clothing available for sale.